1864-2014
We are in the midst of the 150th anniversary (Sesquicentennial) of the Civil War or War Between The States and have an educational and social "diversion" planned that all will enjoy!
Please plan to join us for a recreation of a formal Civil War era Ball commemorating the pivotal year of 1864 through recorded period music, historic style dances and military and civilian portrayals of both The North and South. A grand family-friendly evening awaits with Hoopskirted Ballgowns & Martial Uniforms, Belles of the Ball & Gallant Beaux too, lively dancing and grand historic ambience ... all at We Make History's 13th Annual Civil War Ball!
Our theme will be the year 1864, a year punctuated by such epic contests as the Battles of The Wilderness, Spotsyvania, Cold Harbor and the Siege of Atlanta. We will teach and utilize simple historic dances popular with Americans of the period. Light refreshments will be served. History will be in the making and important despatches could arrive at any time!
Presentation of the Ladies: Young ladies will be presented to the grand assembly at the Civil War Ball - honoured, applauded and promenaded by brave men in uniform. (Ladies, let us know quickly by email if you are interested in being presented at our 14th Annual Civil War Ball! There are only a limited number of spots available. An honest attempt at Historic style attire of the Civil War era is required.)
When: On the evening of Saturday, February 8th guests shall be welcome at 6:30 for social time and photography. The Ball shall commence at 7 and end about 10:30.
Where: We have secured the use of a spacious facility in Mesa, Arizona which we have used often before. The Fitch Center is at the exact northeast corner of Center St. & 2nd Ave. and is convenient to both the 101 and the US60.
What to Wear: If possible, dress for the Civil War Ball as per circa 1861-1865. Alternately, nice modern clothing such as evening wear, business attire or "dressy casual" is welcome.
Participation in the Civil War Ball is open to well mannered persons of grace and respect. Young people ages 8 and up are welcome to attend this Ball if their parents deem them to be of suitable maturity. It is expected that all attending shall read, agree to and abide by our House Standards. Perusal of our Etiquette & Expectations page is recommended as well.

Passes to the Civil War Ball
We are offering a half-price advance special of only $12.50 each per pass through February 5th to participate in this evening of history, dance, gallantry and grace!
Otherwise passes will be available at the event at $25 each for all.
Please send your check with a self-addressed, stamped envelope to:
We Make History P.O. Box 1776 Queen Creek, Arizona 85142
Alternately you may use your credit card and use the link below to pay via Pay Pal.
Please note that when using PayPal there is a $1 per pass fee to help cover PayPal expenses.
The 150th Anniversary - You could be part of it!
A number of We Make History folks hope to be traveling to beautiful Virginia this May as we have been invited to represent soldiers and civilians at the 150th anniversary reenactment of the Battles of Wilderness and Spotsylvania. Afterwards we expect to visit Williamsburg, Yorktown and other historic locations together. Please contact us if interested in joining in!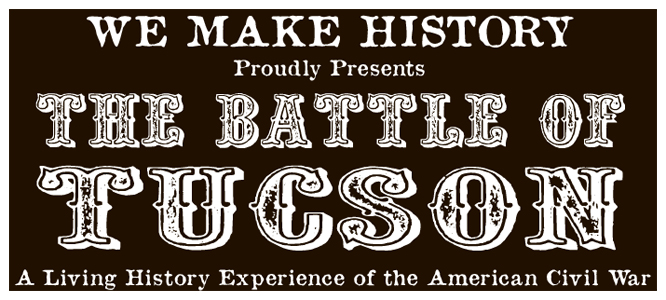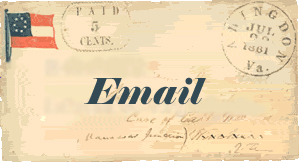 This page ©2013-2014 We Make History. All Rights Reserved.
No copying or distribution of photos, text or any content without express written permission.